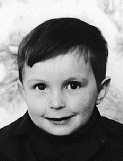 Wed, 12 Feb 2003
Find a job in Tokyo Police...
According to the Metropolitan Police Department (MPD), 2.4 bil. Yen (EUR 18,500,000) of cash was found in Tokyo in 2002, down 1.2% from previous year.
Also, the lost-and-found center got (in 2002) some 330,000 umbrellas, and 90,000 mobile phones (250 per day!!).